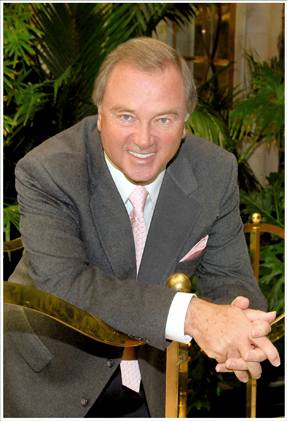 To be a successful golf course designer requires talent, experience, artistry, passion, commitment, a respect for the environment and construction/operating budgets, as well as a deep understanding of the game and its traditions. Clive Clark brings all these qualities to the table and this is why his design work has won numerous national awards and has appeared in nearly every major national golf publication.
Clive is a successful professional golfer and played in both The Walker Cup and The Ryder Cup. He has played golf in 42 countries and studied the design of the world's greatest courses.
He started in the golf design business in 1990 in a highly successful partnership with Peter Alliss. When Clive came to live in the States he started his own company. He has produced thirty-three courses that are open for play.
Among his other achievements Clive commentated for BBC Television for eighteen years, covering such events as The British Open, The Masters and The US Open. He also had a hole in one whilst playing in The US Masters. He won 5 European Tour events and 21 top 3 finishes. His best finish in a major was 3rd in the British Open. Clive still maintains a scratch handicap.